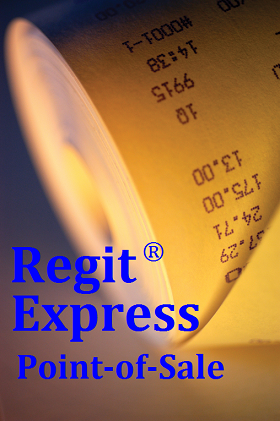 'New'
Free App
Remote Transactions
American Precision
Instruments
PO Box 729
Arbuckle, CA 95912
USA
cs14@free-pos-software.com


Point-of Sale
Software Since 1984
American Precision Instruments

Begin or Extend Regit Express Plus for Networks
1. This is a one-time charge to your credit card. We do not automatically charge your card. You will be reminded next year that it is time to renew your expiration date.
2. Before you extend your expiration date you will need your Regit Express Registration Code. You will receive a "Date Code" which works only with your personal registration code. If you have not registered, you need to do so prior to obtaining your Date Code. Your registration code is on the Regit Express HELP drop down menu.
3. You DO NOT need to be "ON-LINE" (connected to the internet) to use Regit Express or Regit Express Plus.
4. When we receive payment we will email you a "Date Code". You will enter this code into Regit Express Plus. The code will extend your expiration date by just over a year. If you still have time left, it will add it to your existing date. If no time is left, it will add it to the current date. You will have 10 days to enter the code. If you fail to enter it within the 10 days you will need to email us so we can make arrangements to re-issue.
5. If you are a US customer processing credit cards with one of are processing partners (Signature Processing, XCharge, or Merchant Warehouse), and want to use Regit Express Plus for Networks, there is no annual fee, your Merchant Processor is covering it for you. Email us at cs14@free-pos-software.com with the name of the processor you are using and we will return an activation code.
6. Your Registration Code will be requested during your order REMEMBER to have it available or you will not be able to complete your order.
Response with your Expiration Date Code will be within 48 hours

Much faster during normal business hours!


Regit Express Plus Single Register Option
1 Year $18 (US Dollars)



Regit Express Plus with 2nd Register Option
1 Year $24 (US Dollars)

Regit Express Plus with both 2nd and 3rd Register Option
1 Year $36 (US Dollars)